Maureen Martin, 56, from Lewisham, London, is a mayoral candidate who said in her manifesto that 'natural marriage is between a man and a woman' and the 'safest environment for raising children.' She is now suing for discrimination, harassment, indirect discrimination, and unfair dismissal.
Martin, according to hate group Christian Concern, was dismissed by housing association L&Q, for gross misconduct following three complaints. The case, says CC, "is believed to be the first of its kind to see a political candidate sacked by their employer for their Christian beliefs."
Andrea Minichiello Williams. Chief Executive of the Christian Legal Centre—an arm of Christian Concern—went into meltdown over the bigot's sacking, and declared that her outfit would be handing Martin's case. She said:
For speaking about a positive vision of life and marriage as a building block for the good of our society she was silenced and de-platformed in the political space for boldly speaking about her faith in Jesus.
We have never seen a case like this which sends a crushing message to anyone who believes in Christian marriage and wishes to express those beliefs at work or in public office.
LGBT ideology fuelled by Stonewall activists has captured institutions to such an extent that free speech and Christian freedoms have been intimidated into silenced.
Maureen is a courageous woman who has been treated appallingly for having the guts to declare her belief that marriage between a man and a woman is best for children and our society. We stand shoulder to shoulder with her as she seeks justice.
Martin had worked for L&Q as a housing manager for 13 years.
Mayoral campaign
Standing for the Christian People's Alliance (CPA) on April 18, 2022, Martin, as part of her election campaign to become Mayor of Lewisham, had posted her manifesto to residents throughout the borough.
In the manifesto, Miss Martin, who is an ordained Christian minister and President of the CPA, had outlined her political position on fly tipping, knife crime and tax, and on marriage she had written:
"Marriage: I pledge to cut through political correctness and simply state the truth that natural marriage between a man and a woman is the fundamental building block for a successful society, and the safest environment for raising children."
Following the publication of the manifesto, an image of the leaflet was posted on Twitter suggesting the manifesto "broke the law" and was "hate speech."
Miss Martin's Twitter account was searched, and it was discovered that Miss Martin was employed by L&Q, which was not stated in her manifesto.
Investigated
On 20 April 2022, Miss Martin was summoned to a meeting with HR where she was told three complaints had been made against her for hate speech. One complaint said:
Does she still work for L&Q? Many of the residents here are horrified looking at her Twitter account. She should not have any influence upon the lives of residents as she has some hateful views.
Another complaint described Miss Martin as a 'bigoted moron' and said:
Holding anti-Lgbtq views is clearly a barrier to her being able to carry out her job to a satisfactory professional standard …
The third complaint called for Miss Martin:
To actively participate in anti-oppressive training and for disciplinary action to be taken to address her statements.
As well as complaining about her manifesto, one complainant also flagged concern about Miss Martin's criticism of male athletes identifying as transgender taking part in women's sport.
In an investigation meeting the following day, Miss Martin was told that her tweets and her manifesto were:
Homophobic, had breached L&Q's social media policy and had potentially brought the company into disrepute.
Asked about her beliefs on same-sex marriage, Miss Martin said she had nothing to hide and said:
I'm a Christian. It's just my preference that a marriage be between a man and a woman. My view doesn't affect my job in any way and hasn't done since 2007. I've had no complaints from people of other sexual orientations or colleagues. I've never displayed or raised homophobic opinions in any form in my job.
Martin was then asked if she would still stand for the mayorship in Lewisham and she said she would. She was then accused of failing to declare political activity and a conflict of interest with L&Q's policies stating that staff:
Must not engage in any political or campaigning activity that might compromise the position of L&Q.
L&Q houses over 250,000 people in the south-east and widely advertises its objectives to maintain a high-ranking in Stonewall's Equality index. The housing association was recently been nominated for an award from LGBT campaigning outlet, Pink News.
Legal action
Miss Martin will now take legal action against L&Q on the grounds of discrimination, harassment, indirect discrimination, and unfair dismissal.
Lawyers will say that her dismissal was in breach of her right to political speech under Articles 9 and 10 of the ECHR and that her dismissal was "outside the band of reasonable responses" in all the circumstances of the case.
Leader of the Christian Peoples Alliance fined for anti-abortion stunt
In June of 2020, Sid Cordle, leader of the reacted with fury to a Freethinker report in which I described him as not being:
The sharpest tool in the shed. In fact he's so stupid he cannot grasp the fact that an exclusion zone created by local authorities means that you cannot enter an area, subject to a Public Spaces Protection Order (PSPO), to cause trouble.
In 2018 Ealing Council in west London was compelled to introduced the UK's first buffer zone around the Marie Stopes centre to keep anti-abortion fanatic from harassing women visiting the centre. A year later, the Good Counsel Network which had been holding vigils outside the clinic, challenged the PSPO in court – and lost.
The court heard the situation "generated an atmosphere of tension", and clinic users had reported "intimidation, harassment and distress".
Cordle emailed me to complain about my report, and challenged me to a debate in which he said he would prove that he was far more intelligent than I was. I declined, saying that I had no time to engage with a reranged bigot who had already demonstrated his stupidity by getting fined £100 for breaching an exclusion zone.
Cordle was fined under Section 28 of the anti-social behaviour, crime and policing act 2014, for placing anti-abortion leaflets in two entrances to the centre.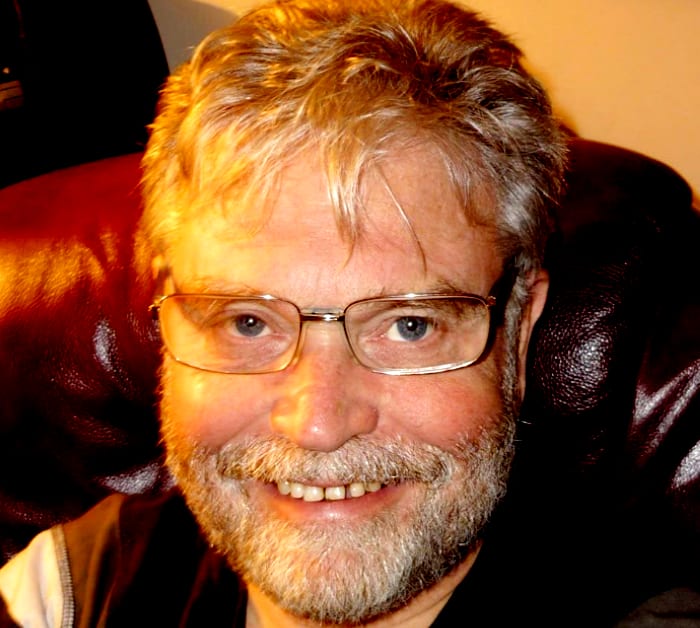 So, what do we know about the Christian Peoples Alliance? First, one of its key members is a far-right lunatic called John Allman, above, an ardent supporter of gay conversion therapy and a devout opponent of LGBT lessons for kids. The Brexiteer calls such lessons "the queering of primary schools."
Second, Cordle is very definitely unhinged. From Wiki:
In May 2014, during the EU elections, under questioning from Andrew Neil on the BBC Daily Politics programme Cordle said that it was possible that recent storms in the UK could have been caused by God, saying, "I think all Christians believe that God does, and can do, things with nature. A lot of Christians believe God is angry over 'gay marriage' and God can show that anger if he wants to.
In May 2017, on the Daily Politics show, Cordle was accused of "embarrassing" himself and described as a "bigot" by journalist Owen Jones after claiming that marriage's sole purpose was the procreation of children.
Cordle he party—launched in 1999—has signally failed to get a member of parliament elected, and in the 2019 general election managed to attract just 6,486 votes. The Official Monster Raving Loony Party, on the other hand, got 9,739 votes.
Despite the fact that people find his party as palatable as a dead skunk in the middle of the road, Cordle says on the CPA website:
As the leader of the Christian Peoples Alliance since 2012 I'm glad to say we are now growing as a party. We already have almost 100 candidates lined up working in their areas and standing for election at different levels. But we need more. Only when we have 500 candidates ready to stand in a General Election will we become a real option for Government. Our party is standing 100% for Christian values at every level be it protecting the family, protecting life from conception or caring for the poor. Our policies are fully costed and I commend them to you. The nation needs a Christian option and we need you to help us.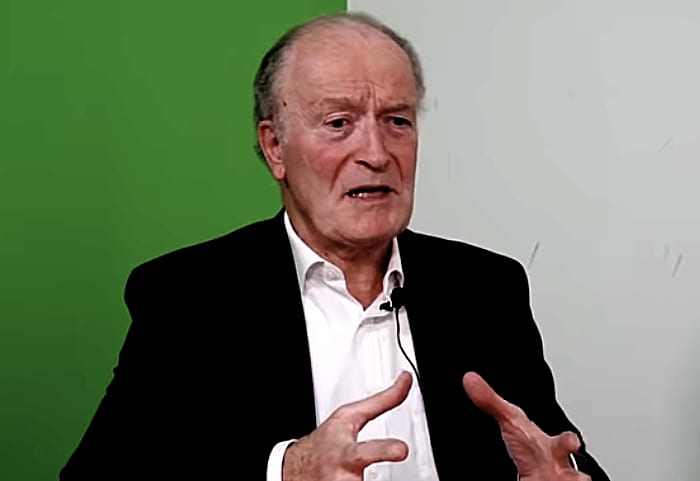 The party's previous leader was Alan Craig, above. In 2011 he was criticised for comparing gay rights activists to Nazis in the Church of England Newspaper. In 2013 Craig became the spokesperson for a campaign group against same-sex marriage called "Gay Marriage No Thanks", and compared same-sex marriage to child abuse.
If you support the Pink Triangle Trust's mission to promote humanism, fight bigotry and fund LGBT groups, you can make a donation by clicking this link. If you wish to report any typos or errors, please email barryiduke1947@gmail.com